About twenty miles south of San Francisco, bordering Burlingame and Hillsborough, lies San Mateo, a coastal city known for its historical landmarks, natural attractions, outdoor adventures, and vibrant community.


It is impossible to experience all it is known for in a week, but that's not the goal. The goal is to enjoy a taste of the best that this slice of heaven offers so you can decide whether it's a good travel destination or an excellent place to live in the long term.

Here are the top 5 things to do in your first week in San Mateo.
Take a guided tour around the Japanese garden in Central Park
The Japanese Garden
is a famous destination among locals and visitors due to its peaceful and serene environment. It is located in Central Park and has a beautiful design that resembles a genuine Japanese garden, thanks to Nagao Sakurai, who worked at the Tokyo Imperial Palace.

The garden houses Japanese Maples, Cherry Blossom Trees, and Bonsai trees around the oval-shaped pond. It also has a teahouse, a Japanese gazebo, and several benches you can relax on. It even has a miniature waterfall.


The Japanese Garden is truly a fantastic destination to meditate or take pictures. It is open all week from 10 AM to 4 PM and is free to access. If you are around San Mateo in Spring or Summer, they feed the koi at scheduled times so visitors and onlookers can watch.


Other things you can do in Central Park include playing tennis, baseball, or volleyball in the fields available. You can also go biking or strolling.
Shop till you drop at the Hillsdale Shopping Center
Photo courtesy of Hillsdale Shopping Center's Facebook
For shopping in San Mateo, the
Hillsdale Shopping Center
along Highway 101 at the corner of El Camino Real and Hillsdale Blvd is a must-stop within the week. It has been around since the 1950s and is one of the biggest shopping centers in San Mateo.

It has over 100 retailers dealing in all kinds of things, making it a one-stop shop to quench any shopping burning desires you may have. To eat and be entertained, you can check out Pinstripes bowling bocco bistro, Palette Tea, The Cheesecake Factory, and Shake Shack, among others.

If you prefer a high-end shopping experience, you can drop by the renowned retailers, including H&M, Nordstrom, and Macy's. There are also several restaurants and fast-food chains you can drop by for pizzas done California-style, delicious burgers, Asian delicacies, and baked goods.

The mall also houses wheelchairs, concierge services, conference rooms, and convenient bag storage. There's even a train stop in front for easy access from other cities. It is open every day from 10 AM to 9 PM.
Enjoy the activities at Coyote Point Recreational Area.
Your week in San Mateo cannot be complete if you don't check out the Coyote Point Recreational Area. It is a 700-acre park full of outdoor activities that you can enjoy individually, with a friend, or with family. It is popular among locals and visitors alike.

You can enjoy a relaxing afternoon taking a long walk along the beach or hiking on the trail, biking along the San Francisco Bay Trail, picnicking, fishing, bird watching, windsurfing, etc.

If you have kids, they will enjoy "Magic Mountain," a huge medieval-themed playground. They will explore the topics of the exhibits, ranging from ecology to animal kingdom. They can also play on the long slides or climb and sit on the monsters and dragons on the ground. The playground has a dog-designated area for dogs to play in so your doggo can enjoy the adventure.
Adults can try out the golf course for a friendly game or look for a barbecue spot if hungry. One of the
most popular attractions in San Mateo
is housed in the area, the CuriOdyssey Museum. It is perfect for families, but you can go for an interactive, fun-filled tour alone. It also has a zoo, making it ideal for the whole family.

Due to its popularity, Coyote Point Recreational Area can get quite busy in peak times, so unless you don't mind many people, you'll have to plan your visit away from peak times.
Visit the museums to learn San Mateo's history
If you are a history buff, or you would like to learn a thing or two about San Mateo's past, there are a couple of museums in San Mateo you should stop by. You can set aside a whole day out of your week to learn as much history as San Mateo has to offer. Some of these museums include:

The San Mateo County History Museum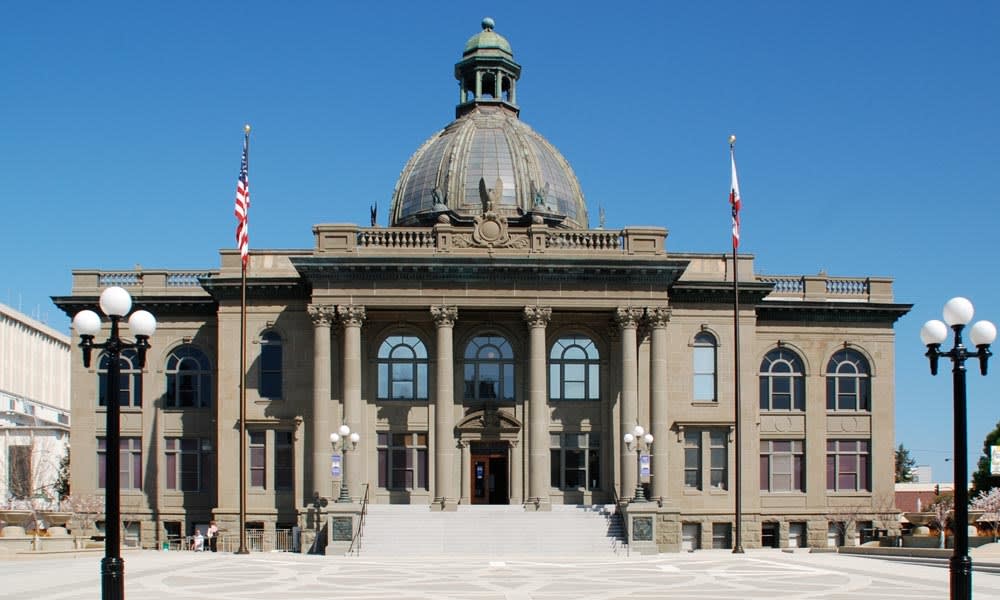 Photo courtesy of San Mateo County Historical Association
The building that houses the San Mateo County History Museum has been in use for over a century. So, visiting this museum is like walking back in time.


The museum houses collections to educate the public on the rich history and culture of the county. You can also learn about the diverse cultures that make up the city's population, which is vital if you plan on moving into the city in the foreseeable future. The local historical society and the local government are in charge of maintaining and operating it.

You can only visit the San Mateo County History Museum on Tuesdays to Sundays from 10 AM to 4 PM. It is closed on Mondays.

Hiller Aviation Museum
Photo courtesy of Hiller Aviation Museum
Hiller Aviation Museum is an aircraft history museum specializing in helicopter and aircraft history. There are several activities and events you can engage in at Hiller Aviation Museum as an individual or as a group. They include the water rocket rally, glider discovery day, watching amazing birds perform live, taking your kids to the carnival, exploring paper airlines, etc. these events are usually scheduled, so check out the
Hiller Museum website
before you plan your visit.
You can even fly a simulated plane over the bay or go inside the cockpit of the world's largest aircraft, the 747.


You can check out other museums in San Mateo, but the above are the most notable. They include the CuriOdyssey (discussed above), Computer History Museum, and USS Hornet Museum. You will enjoy The Cantor Arts Center and The Foster if you love art!
Pick up fresh produce at the 25th Avenue Farmers' market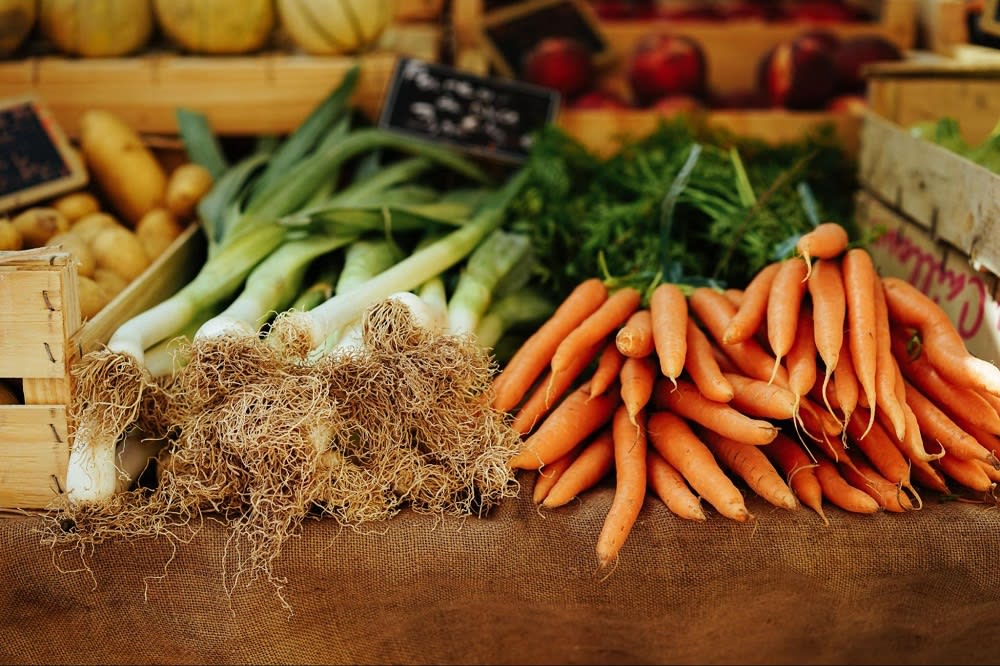 If you are wondering what to do on a Tuesday evening, you can drop by the 25th Ave. Farmers' Market to support local farmers and treat yourself to the best food. The 25th Ave. Farmers' Market is only open on Tuesday evenings and runs from May to October every year. So, save your Tuesday evenings to check out the market if you are in San Mateo within that time.
The 25th Ave. Farmers' Market has the freshest farm-to-table products, such as flowers, meats, and artisan bread. Several local vendors sell farm products such as winter squash, root vegetables, and potatoes. You'll also find different artisan olive oils, herbs, and honey. Most of the products sold in the farmers' market are affordable.


You will love the atmosphere at the 25th Avenue Farmers' Market. It is welcoming and lively, with several soloists and bands playing lively music around almost every corner.
How to Get Around in San Mateo
San Mateo has several transportation options. You can explore it alone in a personal car you own or have rented. You can also use one of the several public transportation options available.


You can also bike around the city as you explore at any time because it is bike-friendly. You can roam the city peacefully and reach most of your destinations without being too exhausted. If you would like, you can wait for Bicycle Sunday, when most other bikers participate.


If you prefer walking, Downtown, Hayward Park, and North Central are the most walkable San Mateo neighborhoods. If you would instead explore the city in the company of others, there are several guided tours you can take part in but remember, those restrict what you can and can't explore every day.
Enjoy the best that California has to offer
San Mateo offers the best of California, with its perfect blend of rich natural beauty and metropolitan comforts such as large shopping malls and contemporary, high-end restaurants. The endless number of things to do in San Mateo, coupled with its homey and vibrant community, makes it perfect not just to visit but to live.


If the idea of living in San Mateo has crossed your mind, reach out to
Julie Flouty
, a San Mateo realtor experienced in the Bay Area and surrounding area. Using her years of local experience, she will let you know how well San Mateo fits your lifestyle and options. If you'd like, she can point you to homes for sale in San Mateo to help you make a decision you won't regret.