Less than 50 miles south of San Francisco, near Burlingame and Hillsborough, lies San Mateo, a coastal city known for its historical landmarks, natural attractions, outdoor adventures, and vibrant community.
It is impossible to experience every activity in just 7 days, but that's not the goal. The goal is to sample some of the best this town has to offer. Then decide whether it's just a good travel destination or the ideal place to live long-term.

Here are the top 5 things to do in your first week in San Mateo.
Take a guided tour around the Japanese garden in Central Park
The Japanese Garden
is a famous destination among locals and visitors due to its peaceful and serene environment. It is located in Central Park and has a beautiful design that resembles a genuine Japanese garden, thanks to Nagao Sakurai, who is also known for their work at the Tokyo Imperial Palace.

The garden houses Japanese Maples, Cherry Blossom Trees, as well as Bonsai trees around the oval-shaped pond. It also has a teahouse, a Japanese gazebo, and several benches you can relax on. Don't miss the miniature waterfall which is a favorite of the locals.
The Japanese Garden is truly a fantastic destination to meditate or take pictures. It is open all week from 10 AM to 4 PM and is free to access. If you are around San Mateo in Spring or Summer, they feed the koi at scheduled times to the delight of regular visitors and onlookers that are passing through.
Other things you can do in Central Park include playing tennis, baseball, or volleyball in the fields available. You can also go biking or strolling.
Shop till you drop at the Hillsdale Shopping Center
Photo courtesy of Hillsdale Shopping Center's Facebook
For the best shopping in San Mateo, the
Hillsdale Shopping Center
along Highway 101 at the corner of El Camino Real and Hillsdale Blvd is a must-see during your first week. It has been around since the 1950s and is one of the biggest shopping centers in the city.

It has over 100 retailers dealing in a wide variety of items for purchase, making it a one-stop shop for some much needed retail therapy. To eat, relax, and be entertained, check out Pinstripes Bowling Bocco Bistro, Palette Tea, The Cheesecake Factory, or Shake Shack, among others.

If you prefer a tried and true shopping experience, drop by fan-favorite retailers, including H&M, Nordstrom, and Macy's. There are also several restaurants and fast-food chains you can drop by for pizzas done California-style, delicious burgers, Asian delicacies, or snack-worthy baked goods.

The mall also provides wheelchairs, concierge services, conference rooms, and convenient bag storage. There's even a train stop in front for easy access from other cities. It is open daily from 10 AM to 9 PM.
Enjoy the activities at Coyote Point Recreational Area.
Your stay in San Mateo would not be complete without a visit to the Coyote Point Recreational Area. It is a 700-acre park full of outdoor activities that you can enjoy individually, with a friend, or with family. It is popular among locals and visitors alike.

Enjoy a relaxing afternoon as you take a long stroll along the beach, traverse the walking paths, or bike along the San Francisco Bay Trail. Other activities include picnicking, fishing, bird watching, windsurfing, and more.

Just 5-minutes away, kids are sure to enjoy "Magic Mountain," a huge medieval-themed interactive playground. Intended for children ages 5-12, this park has one of the longest tallest slides in the Bay area! Climbable monsters and dragons on the grounds make excellent fuel for the imagination. The playground even has a dog-designated area for dogs so the whole family can enjoy the adventure.

Due to its popularity, Coyote Point Recreational Area can get quite busy in peak times, so unless you don't mind many people, you'll have to plan your visit away from peak times.
A kid's day out
If kids will be joining you during your week in San Mateo, they may need a little more than an outdoor playground to excite them. There are a couple of must-see locations that will have your children asking for repeat visits. Plan to set aside a whole day to spend time together, get those little ones properly tuckered, and majorly impressed.
San Mateo Safari Run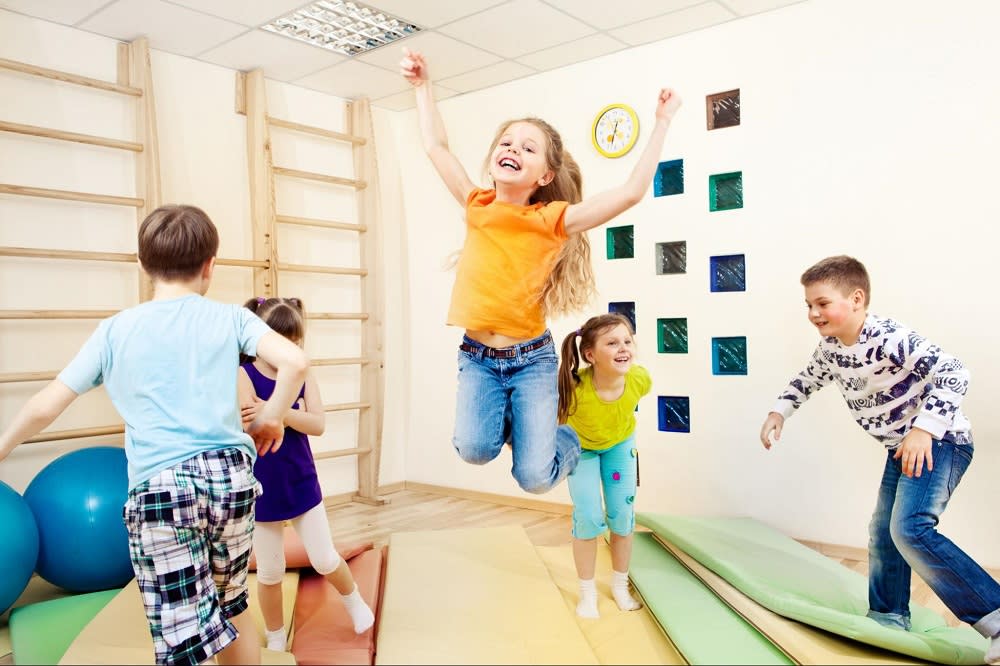 This children's amusement center was established almost 20 years ago when the founders recognized San Mateo's need for more fun and kid-friendly spaces. Programs, designed with both parents and children in mind, offer play, fitness, nutrition education, and more!
Open play during the week is one of the center's biggest draws.The facility features attractions like big mazes, climbing tunnels, giant slides, and a running track. All of which are guaranteed to tire out your young ones. Not to be excluded, a separate toddler area is available for the littlest of the littles and parents even have a lounge of their own with free wifi and plasma TV.
You can only visit the
San Mateo Safari Run
during the week. Morning hours are Monday, Wednesday, and Friday. Afternoon hours are on Tuesdays & Thursdays from 3 PM to 6 PM. The facility is closed on weekends to allow for private parties.
CurioOddessy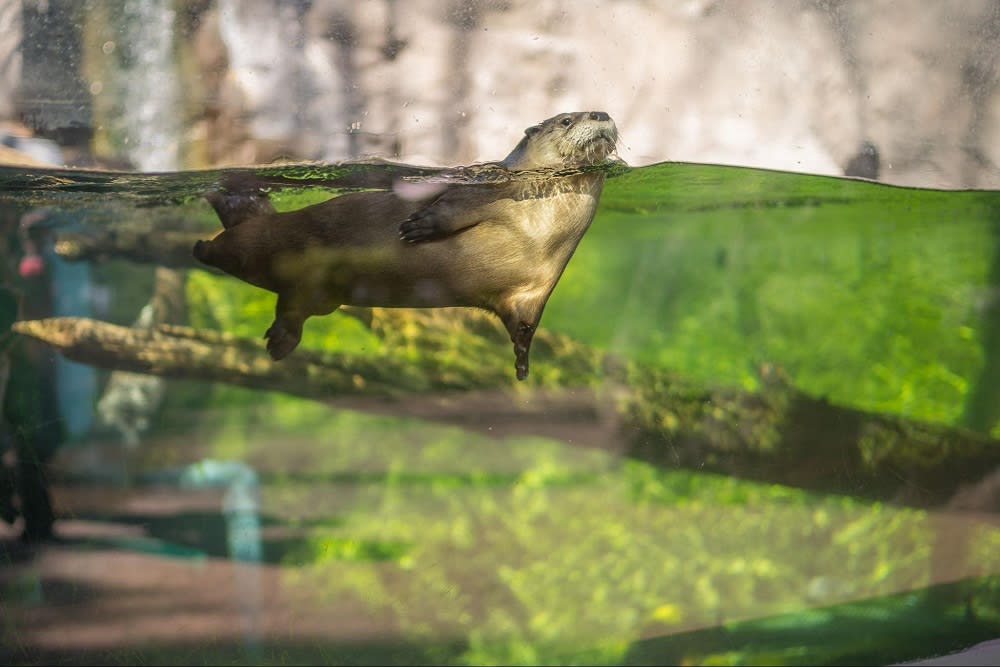 Curiodessy Museum and Zoo
makes for a great outing as it prioritizes value-based learning in young minds. Here the mission is to inspire a love for science and curiosity about the world to create a brighter future! Steadfast in their reputation as a "serious science playground," kids are encouraged to move freely throughout the facility. They can spend hours observing wild animals, experimenting with scientific phenomena and letting the natural world answer their questions.
Home to a variety of rotating exhibits, classes, and animals you'll find reasons to come back to Curiodessy again and again.
Pick up fresh produce at the 25th Avenue Farmers' market
If you are wondering what to do on a Tuesday evening, you can drop by 25th Ave. Farmers' Market to support local farmers and treat yourself to some of the best food around. The 25th Ave. Farmers' Market is only open on Tuesday evenings and runs from May to October every year. So, mark your calendar if you are in San Mateo during the active season.
The 25th Ave. Farmers' Market has the freshest farm-to-table products, such as flowers, meats, and artisan bread. Several local vendors sell farm products including winter squash, root vegetables, and potatoes. You'll also find different small-batch olive oils, herbs, and honey. It is said that most of the items sold in the farmers' market are considered affordable and well-worth the price.
You will love the atmosphere at the 25th Avenue Farmers' Market. It is welcoming and lively, with several soloists and ensembles playing lively music around almost every corner. If you are interested in a larger crowd and the potential for a more robust selection, the Pacific Coast Farmer's Market Association promotes a year-round option. Join the crowd on Saturdays 9am - 1pm at 1700 W Hillsdale Blvd to explore their items.
How to Get Around in San Mateo
San Mateo has several transportation options. If you prefer to drive, cars are often available at daily or weekly rates. You can also use one of the several public transportation options available.
One healthy and exciting alternative is to bike around the city as you explore. The League of American Bicyclists described the area as "bike-friendly" years ago and it has only gotten better. Roam the city peacefully and reach most of your destinations with little effort. To feel a bit more like a San Mateo native, wait for Bicycle Sunday and blend in with the crowd as local cyclists hit the pavement.
If you prefer walking, Hayward Park is one of the most walkable San Mateo neighborhoods. If you would instead explore the city in the company of others, there are several guided tours you can take part in but remember, those restrict what you can and can't explore every day.
Enjoy the best that California has to offer
San Mateo offers the best of California, with its perfect blend of rich natural beauty and metropolitan comforts such as large shopping malls and contemporary, high-end restaurants. The endless number of things to do in San Mateo, coupled with its homey and vibrant community, makes it perfect not just to visit but to live.
If the idea of living in San Mateo has crossed your mind, reach out to
Julie Flouty
, a San Mateo realtor experienced in the Bay Area and surrounding area. Using her years of local experience, she will let you know how well San Mateo fits your lifestyle and options. If you'd like, she can point you to homes for sale in San Mateo to help you make a decision you won't regret.