Foster City
is a quiet waterfront suburb perfect for anyone who wants to "get away from it all." The community is near enough to San Francisco and Silicon Valley to keep the real estate market quite active. In addition to that, Foster City features a number of walkable streets, exceptional schools, beautiful parks and green spaces to explore. You'll enjoy the gorgeous water views for adventure and relaxation, as well as a roster of fun community festivities for the whole family.
If you're interested in learning more about Foster City real estate, read on for a guide from
Julie Flouty
, a top Realtor® in the area who has the skills and expertise to find you the home you've been hoping for.
A house that fits your personality and lifestyle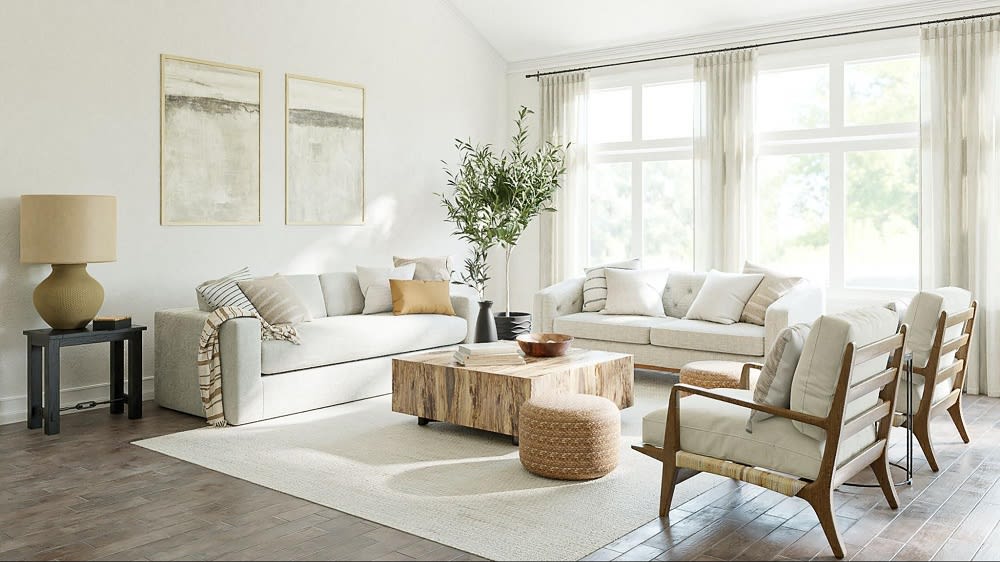 Foster City real estate options range from detached houses with private boat docks to condominiums with resort-like amenities. These properties can boast recreational resources like fitness centers, tennis or pickleball courts, picnic/ barbecue areas, swimming pools, basketball courts, and more. Some residents are even able to enjoy stunning waterfront views every morning from their single-family homes along the canal.
Real estate seekers
will find a variety of properties types available in Foster City, with prices ranging from $750,000 for a 1-bedroom condo to more than $3 million for an elegant waterfront property that will make you swoon. Some of Foster City's most alluring properties feature formal entryways, vaulted ceilings, and grand fireplaces. Others may catch your eye by highlighting spacious decks and patios, floor-to-ceiling windows, airy floor plans, and thousands of square footage primed for hosting parties and special events.
When searching for homes in the area, it's essential to consider your ideal property preferences. Single-family homes will often feature traditional settings and provide more privacy. On the other hand, Foster City condos and townhomes will have shared community spaces that facilitate opportunities to socialize with neighbors.


And finally, aesthetics matter, whether you prefer the classic look of traditional architecture or love ultra-modern designs. Your home should fit your needs and personal must-haves. After all, this is a place where you want to find comfort and happiness.
A convenient location with access to amenities
When choosing a Foster City property, plan around your daily habits to determine which amenities and nearby hangout spots to prioritize. Your real estate agent can provide insider information about specific neighborhoods that meet your criteria and interests.


A number of properties in Foster City feature direct access to the canals, giving residents a clear path to recreational activities, like pedal boating and kayaking, whenever the water is nice. In addition to the outdoor activities above, there are several parks within the lagoons of Foster City that serve as hubs of activity year-round. In fact, Foster City is home to 24 parks in total, providing nearly endless areas for exploration and outdoor adventure. One of the most renowned parks in the area is Leo J. Ryan Park, complete with 20 acres of beautiful space for family activities and fun. Leo J. Ryan Park features a picnic space, a gazebo, a kids' train, and accessible docks with picturesque water views. The park also hosts numerous community events, such as the Summer Concert series at the amphitheater, 4th of July fireworks, a Halloween festival, and a Winter Wonderland celebration. If you're interested in connecting with your community, here is your chance!


In terms of entertainment spots, Foster City is a tranquil community that provides a reprieve from the hustle and bustle of larger cities. Having said that, the Edgewater Place shopping center doesn't disappoint and offers a number of shopping opportunities as well as dining options. If in the mood for some variety, residents will also head to San Mateo's Hillsdale Shopping Center for their retail therapy needs.
A property with excellent future value
If you're starting to explore Foster City real estate investment opportunities, then you'll want to feel confident that your home will appreciate over time. This is the clearest path to profiting from the future sale. Your local real estate agent can advise you on the current and past market trends and point you to an ideal neighborhood with a track record of appreciating in value.


At a high level, Foster City is a highly desirable market, where the median price of single-family homes increased by 8% since last year as of
September 2022
, according to the California Association of Realtors' monthly market report. Currently, the median sale price of single-family Foster City homes is $2.38 million, with properties spending a median of just 15 days on the market.
Beautiful surrounding scenery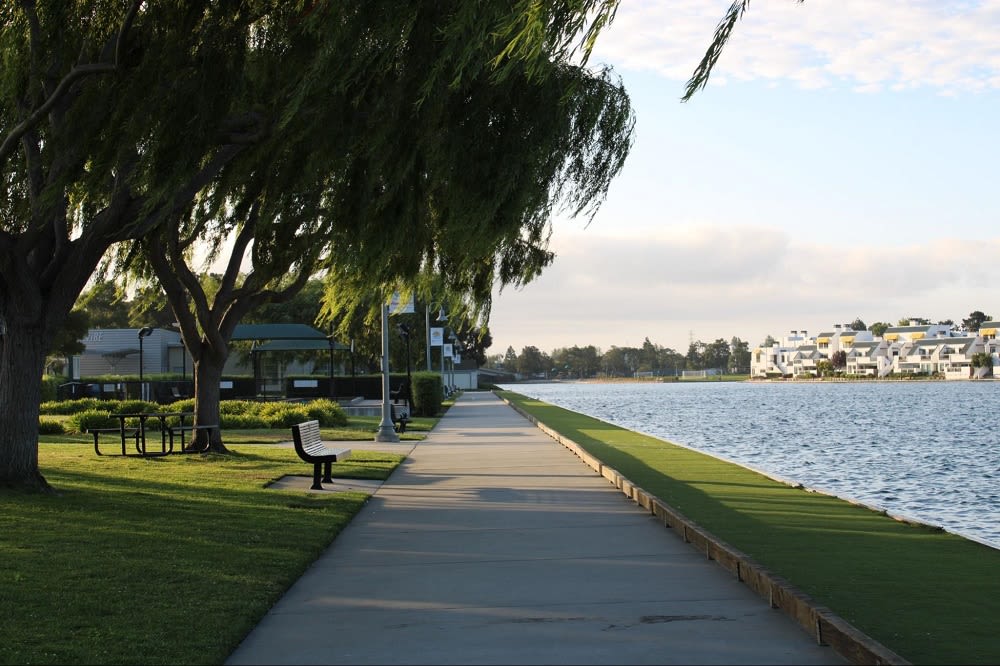 Water-loving enthusiasts will jump at the chance to live in an area right off the water. If it's a serene atmosphere and stunning views you're seeking, look no further than the gorgeous shoreline of Foster City. The area provides a temporary respite from everyday life and offers residents a dash of sophistication and serenity. The winding canals and lagoons create a scenic landscape that invites residents to enjoy the great outdoors as the sun sparkles on the water. If you are living here, you'll be able to enjoy all the water-forward ambiance you can imagine.
The upkeep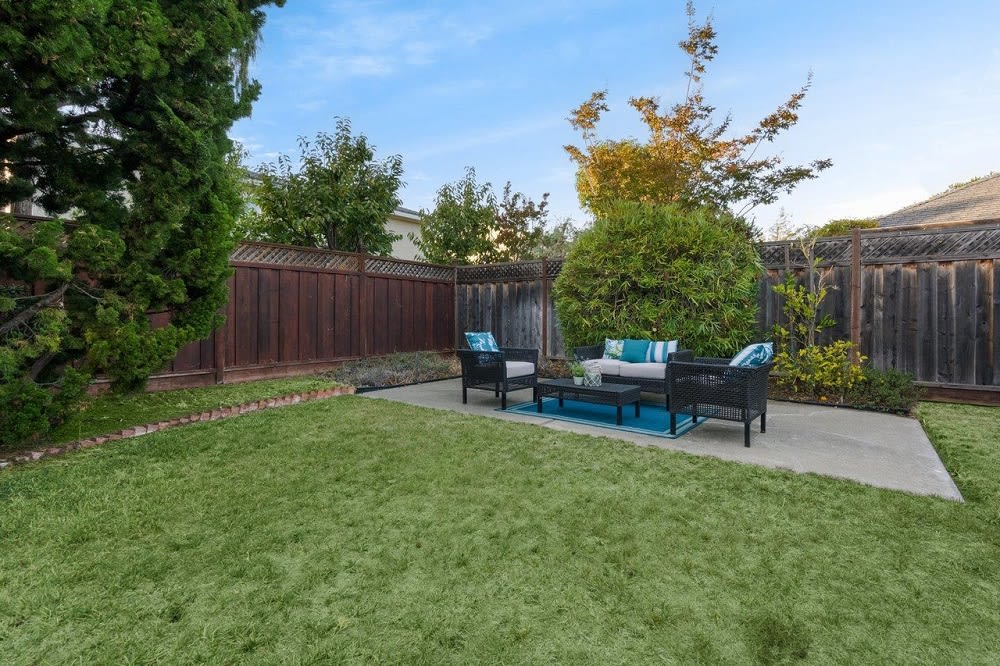 When considering your Foster City property purchase it's essential to factor in the cost of maintaining your home over time. Additional costs to consider are homeowners association fees, insurance, pool maintenance, and outdoor landscaping. Work with a financial advisor to help determine "how much house you can handle" and ensure you're confident in your financial standing before moving forward with a purchase.
An agent who knows Foster City
Working with an experienced agent who knows the ins and outs of the local community will help prepare you to buy the home of your dreams. Born and raised on the Peninsula,
Julie Flouty's
expertise in the local housing landscape will be a significant asset in your search for
Foster City homes for sale
. Julie is a top-tier Realtor® who comes with a lifetime of insider knowledge, and you'll get insights only the locals have. Reach out to Julie today to get started.