With its lagoon-dotted neighborhoods, a top-notch array of community events and recreation spots, and a housing scene that's spread across warm and inviting neighborhoods, Foster City is one of the best places to live in the Bay. Before starting your search for Foster City homes for sale, read on for an expert guide from local agent
Julie Flouty
to discover what it's like to live in this incredible area. Julie Flouty is recognized for selling the highest price home sold in Foster City.
About Foster City
Located a convenient 25 miles south of San Francisco, Foster City planted its roots over 60 years ago when T. Jack Foster purchased Brewer Island. He understood the potential and promise of the raw, barren land and transformed it according to his vision. Since then, the community has blossomed into a modern and highly sought-after area supporting over
34,000
people, in large part due to the city's intelligent and aesthetic design.
The micro-communities making up the city each have their own distinct character and amenities, providing an array of gorgeous housing options for buyers interested in Foster City real estate. The surrounding San Francisco Bay Area and the economy of Silicon Valley create a landscape of thriving infrastructure and plentiful employment opportunities. Residents enjoy incredible waterfront vistas out of their windows, with lagoon access that is perfect for boating or enjoying time under the sunny skies.
Read on for all that Foster City has to offer.
Gorgeous neighborhoods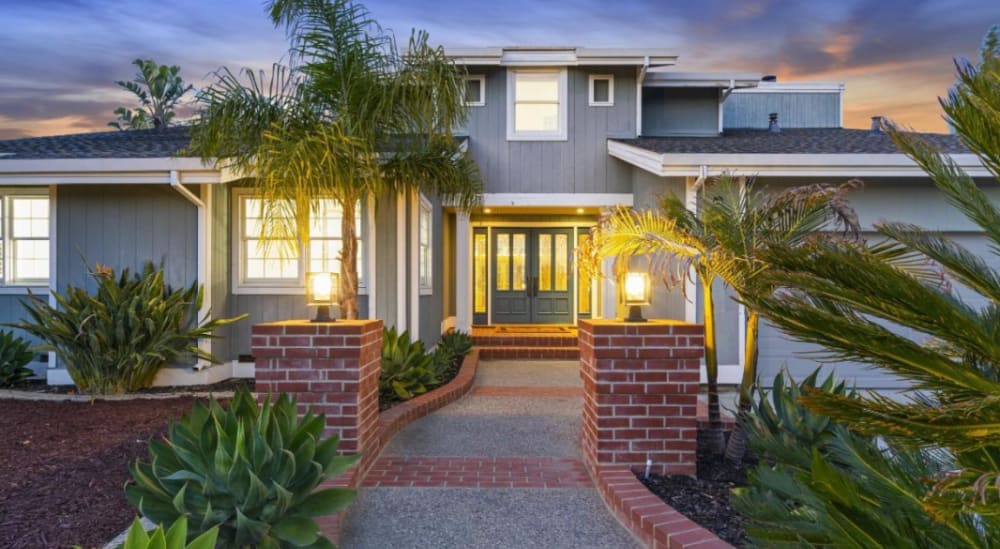 Photo courtesy of Julie Flouty

There are several unique neighborhoods to choose from in Foster City, each with its own atmosphere, energy, and sophisticated homes.
Dolphin Bay
Luxury destinations like the Dolphin Bay neighborhood offer the most amazing water views in the city, paired with plenty of newly constructed townhouses and single-family properties featuring amenities like spacious decks and private boat docks. Dolphin Bay is home to the Edgewater Place shopping mall and the popular Boothbay Park, complete with a sand volleyball pit, tennis courts, barbecue areas, and much more.
Sea Colony
Like Dolphin Bay, the gorgeous community of Sea Colony provides residents with spacious homes, top-notch water access, and outdoor recreational facilities like Sea Cloud Park. Here, residents enjoy the great outdoors on the soccer fields, catch a lively baseball game, or exercise on the bike path.
Carmel Village
As another popular waterside neighborhood, Carmel Village offers a range of beautiful single-family homes, townhouses, condos, and apartments. This community is excellent for families, as it contains Bowditch Middle School, the city's only public middle school. In addition, retail adventurers often peruse the shops at the Beach Park Plaza Shopping Center.
Marina Point
Adjacent to Carmel Village is Marina Point. Renowned for its streets named after ships, this neighborhood is replete with stunning single-family homes, condos, and townhomes. Families enjoy spending the afternoon at Ketch Park, with its basketball court and play space.
Harbor Side
Harbor Side features lagoon-side properties with picture-perfect views, with a real estate landscape of condos, townhomes, and single-family properties. The community is bordered by the Central Lake and Belmont Slough. The neighborhood's Farragut Park is a popular spot for jogging, biking, or picnicking in the fantastic weather. Residents also enjoy access to the Bay Trail, the perfect place to catch some amazing views.
The Islands
The Islands community boasts upscale townhomes and condominiums alongside a few single-family homes, many of them with private docks and expansive windows that showcase the scenery. The neighborhood's popular Leo J. Ryan Park provides 20 acres of gorgeous outdoor space, including a gazebo, a picnic area, an amphitheater, and more. In addition, Catamaran Park is a go-to spot for basketball, tennis, volleyball, or taking a stroll.
Bay Vista
Bay Vista is another beautiful Foster City neighborhood, complete with three recreation spots: Killdeer Park, Gull Park, and Turnstone Park. The community is bordered by the Bay Trail, perfect for cycling or jogging, and locals enjoy fantastic views of the water.
Isle Cove
Isle Cove is home to the popular Edgewater Park – 9.5 acres of green space, tennis and basketball courts, softball fields, and playgrounds, perfect for a fun family outing. The community also houses Foster City Elementary School.
Treasure Isle and Metro Center
At the center of Foster City lies the neighborhood of Treasure Isle, where you'll find Erckenbrack Park, the Foster City Library, City Hall, and Brewer Island Elementary School. Adjacent to Treasure Isle is the downtown Metro Center, a growing retail area where the weekly Foster City Farmers' Market is held.
Excellent educational opportunities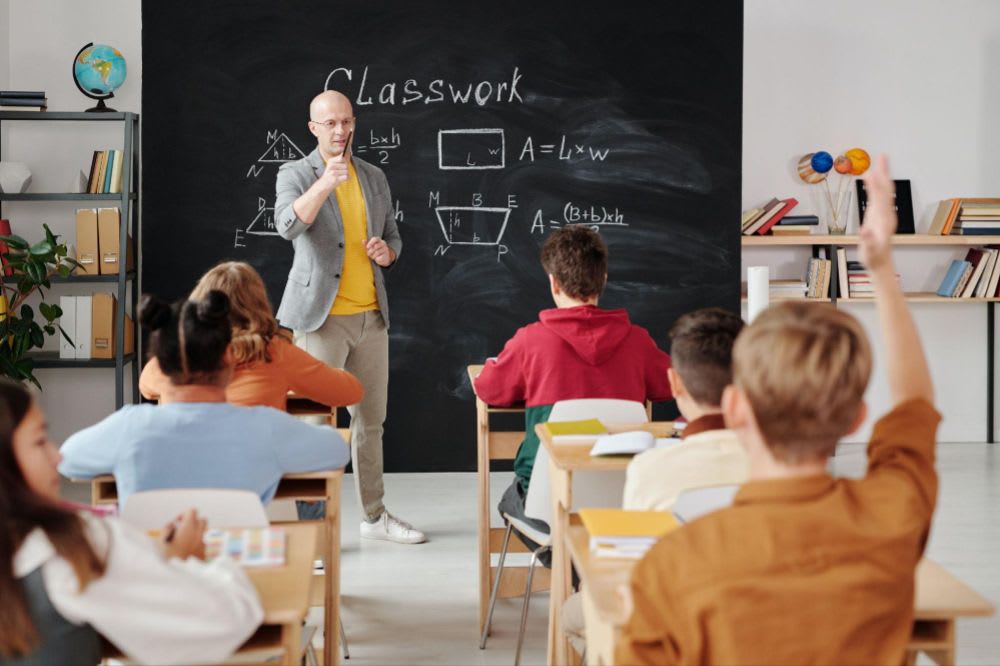 Photo courtesy of Unsplash

The educational system in Foster City is one of the best, featuring five public schools. Four of these (Audubon School, Brewer Island Elementary School, Foster City Elementary School, and Bowditch Middle School) have won California Distinguished School awards. Bowditch Middle School, in particular, is a stellar institution, having won the award three times since opening, as well as a Blue Ribbon award from the US Department of Education.

Although teens attending public high school will have to travel to neighboring areas, families interested in Foster City homes for sale can choose among several private schools for an excellent education that meets their child's needs.
The real estate market
Buyers searching for homes in the area will benefit from the city's
cooling market trends
, evident in the declining median sales price and the number of home sales. Although Foster City real estate commands a high median price of $1.9 million, this marks a 22% decrease compared to the same time last year. Buyers can expect less competition from others searching in the area, as home sales have decreased by more than 66% compared to the previous year. This means it's an excellent opportunity for buyers to enter the Foster City real estate scene.
Across
San Mateo County
, inventory is on the rise, currently with five months of inventory available. This marks a 28% increase compared to last year. Although still on the more competitive side, buyers today have more time to consider their options, as homes spend a median of 35 days on the market, which is up by 16.9% year-over-year.
Outdoor recreation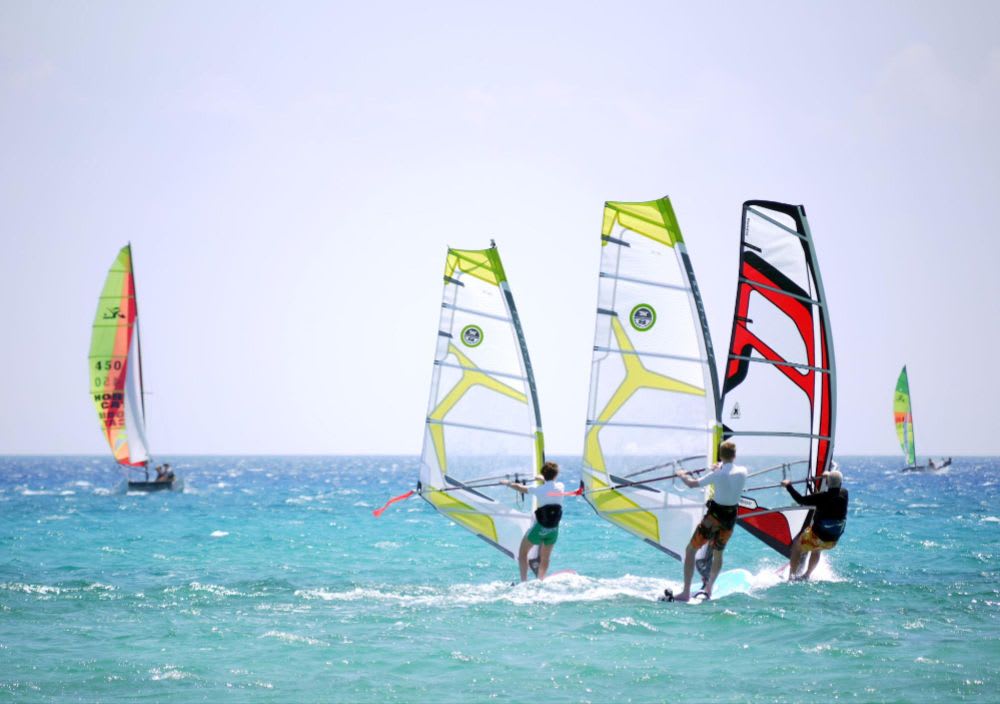 Photo courtesy of Unsplash
There is no shortage of outdoor recreation in Foster City, with an array of parks to explore. At the
Foster City Lagoon
, adventurers can enjoy over 200 acres of water that doubles as the city's main storm drainage. The lagoon travels five miles throughout the neighborhoods, with plenty of vantage points ideal for swimming and boating. Stop by facilities like California Windsurfing and Wind Over Water for water sports rentals and lessons.
Among the numerous parks in Foster City, one of the most renowned is
Leo J. Ryan Park
, which provides access to the city's lagoon, perfect for pedal boating or kayaking. Play a pickup game of basketball or tennis at the courts, bike along the path, or launch a boat into the lagoon. The hilltop picnic area is rentable, with an amphitheater and gazebo.
Fun-filled community events
The recreation center in the city plans several annual and monthly events for community engagement, which results in a tight-knit vibe where residents feel connected. The Summer Days festival in August brings carnival food and fun to the area, while Parks and Recreation Month in July offers camps, sports leagues, and classes for adults and children.
For residents with families, the Foster City Parks and Recreation Department offers many youth and teen
programs
. The Vibe is the city's teen center, with daily activities, trips, and special events planned for members. Younger children will love the Wednesday Enrichment Program, featuring educational classes of different categories, such as scholastic chess or LEGO engineering.
Ready to get started?
Foster City is a luxurious, master-planned experience with stunning homes featuring water views and tranquility at every turn. When you're ready to find your dream home on the
Foster City real estate
scene, contact experienced local agent
Julie Flouty
to guide you every step of the way.
*Header photo courtesy of Julie Flouty